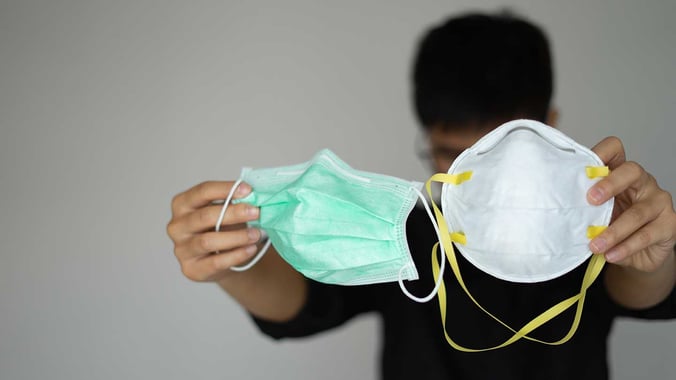 SALEM, Mass. – KnowAtom, an organization known for K-8 science curriculum and lab supplies, offered N95s to hospitals who politely declined, citing brand loyalty and 'plenty available.' KnowAtom now hopes the NIOSH approved respirators that hospitals declined will help others.
N95s are the gold standard for respiratory protection, filtering hazardous airborne particles.
Until now, they have mainly been reserved for medical environments because they are designed to protect a wearer against tiny droplets that can carry COVID19 called aerosols, produced when people breathe.
N95s don't act like a spaghetti-strainer. They are constructed of non-woven fibers with an electrostatic charge that captures ultra-small particles, making them a powerful tool against airborne viruses like aerosolized COVID.
Unlike a cough or sneeze, aerosols float much longer and further. Research indicates they're able to be pushed by fans and pumped by HVAC systems well beyond 6-foot social distances.
Continue reading