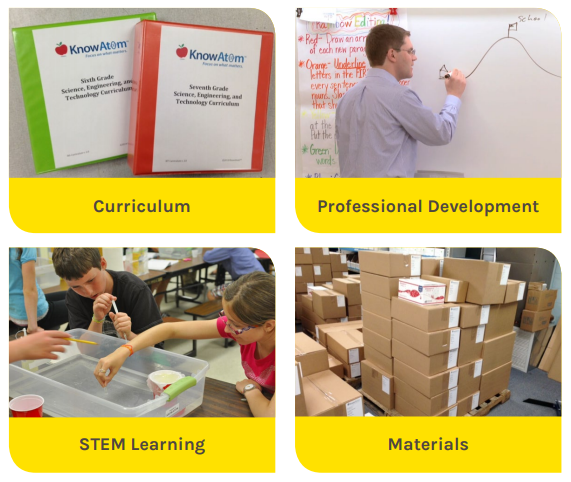 Curriculum, professional development, and hands-on materials are the key components that make an effective STEM learning environment possible. So, you might be wondering, how does KnowAtom work to transform STEM education?
Here's our basic model: We take everything a student needs to experience and make it the totality of a school's curriculum. The experiences are developed from the Next Generation Science Standards so this doubles as a quick and easy way for schools to engage students, achieve performance on science standardized testing, and align the science and engineering instruction to NGSS.
We change the way educators interpret STEM through professional development.
Continue reading