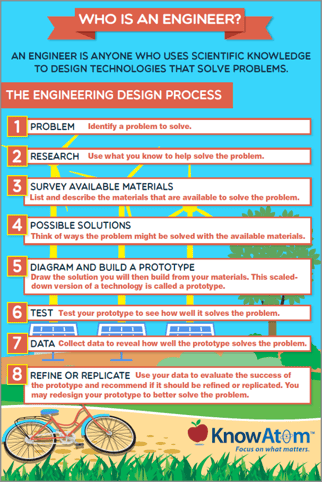 Key Learning Objectives:
What Makes a Complete Conclusion
How You Set Up Debriefing and Sharing Conclusions Matters
Tools: Motivation and Using Checkpoints and Concept Maps to Debrief Thinking
The focus of this article is on forming CER conclusions and debriefing in NGSS science – the fifth and last step in the KnowAtom lesson routine and an important way to finish each lesson. When using the KnowAtom lesson routine, students discover phenomena, discuss it, and then try to answer a question or solve a problem related to it. With hands-on science instruction, students have the opportunity to be scientists and engineers, while they respond to real world problems and work together to solve them.
Continue reading