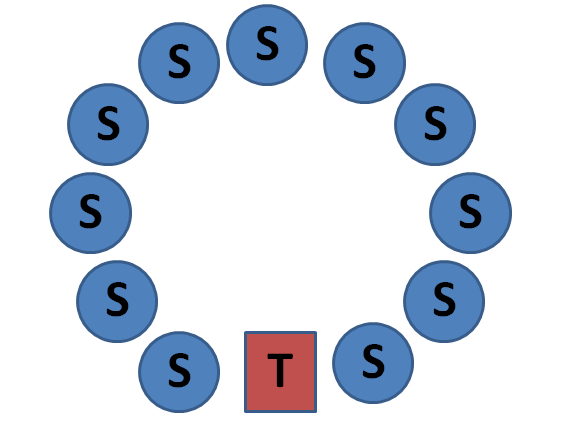 A strong Socratic dialogue can be helped by the layout of your class and how you organize students. We'll focus on three different formats for Socratic dialogue.
Choosing a Socratic Dialogue Format
The layout of your classroom and how students are positioned can go a long way toward getting students to be active participants. The format you choose will depend on your grade level and the familiarity of your students with Socratic dialogue.
Continue reading