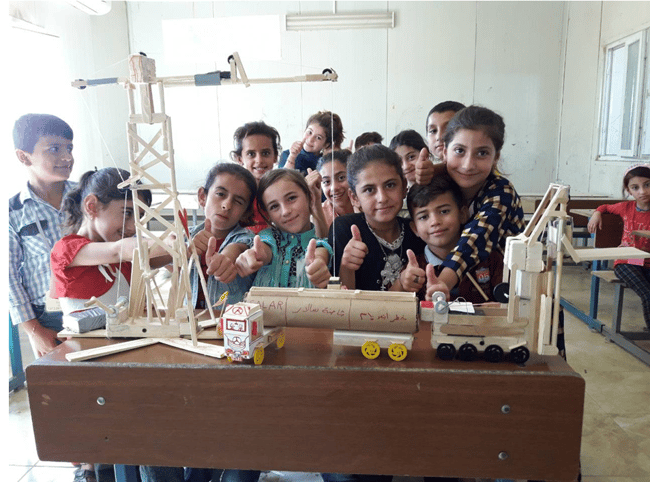 When Mahma was a child, he dreamed of being a teacher.
However, poverty made that dream out of reach to Mahma as he grew up. Instead, he became a farmer in Sinjar, a town in northern Iraq.
Then in 2014, the Islamic State in Iraq and Syria (ISIS) attacked Sinjar and surrounding villages in what has been internationally recognized as the 74th attempted genocide of the Yazidi people. Tens of thousands of Yazidis, including Mahma, fled to escape ISIS.
Now, almost five years later, hundreds of Yazidi adults and thousands of Yazidi children have found hope in an unexpected place—inside the camps for internally displaced people (IDP) in the Kurdish Region of Iraq (KRI) where they've ended up.
This hope has come from an innovative STEM (science, technology, engineering, and math) program for K-8 students that has taken root in the U.N. camps and surrounding schools. The STEM program, launched in 2015, is aimed at bringing relevant and lifelong skills to children living in the camps while at the same time helping them build skills to cope with conflict.
Continue reading