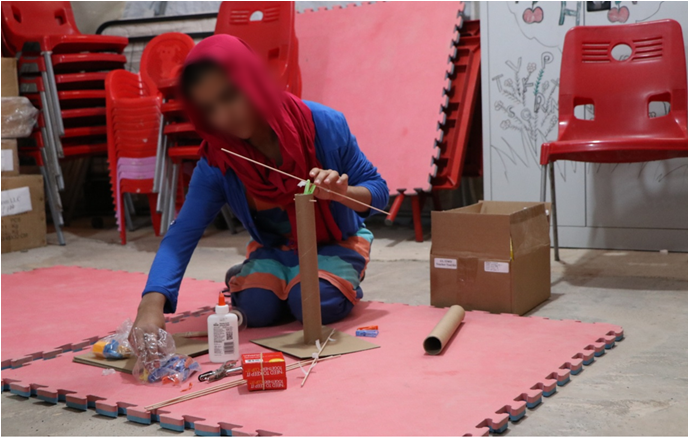 A program aimed at providing children living in camps for internally displaced people in the Kurdish Region of Iraq with important skill-building science instruction has established a vital network of people who know STEM (science, technology, engineering, and math) and who have a desire to learn and to teach other people in one of the most challenging environments on Earth.
The program began in 2015 in an effort to build relevant and lifelong skills for children living in conflict while at the same time helping to take their mind off of the conflict. Since its beginning, KnowAtom has partnered with local aid workers and the precursor to STEM Synergy, a non-profit that partners with community leaders to deliver quality STEM education to communities on the cusp of rapid development.
The project has directly reached more than 8,000 internally displaced students in 10 schools across camps, and trained 300 volunteer educators, who received weekly training on the subject matter along with diverse teaching methods.
As a result of the curriculum provided by KnowAtom, the support of STEM Synergy, and the tireless work of local aid workers and volunteers, the students in the camps have become more engaged and curious in STEM.
"Before my life was just school and sleeping, but when this project started my life has been changed," said Ahmad, a child in an IDP camp. "I started to have ideas how to make things and teach my friends and relatives. Now, I know how to make a lot of things. In the future, when I will grow up, the project will help me in teaching other children and develop the country, being an expert and making bigger things."
One teacher echoed this sentiment: "This project will make a big difference with the kids. We depend on materials coming from elsewhere because we do not make them ourselves. We never think about creating things. We just buy things ready-made from the bazaar. This project will help kids thinking different ways and teach them to be creative. And we hope these projects continue so are kids continue to learn how to think and create for themselves."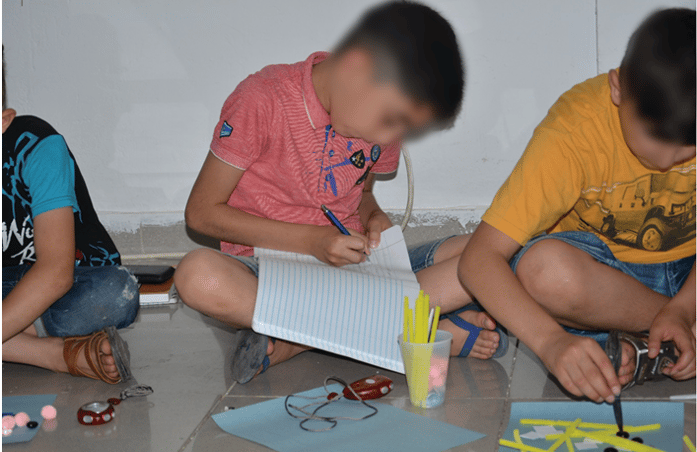 A Growing Reach
STEM Synergy's partners in KRI report that in 2017, the STEM program reached 1,850 students in eight different schools, and trained 120 volunteer educators to teach the classes.
STEM Synergy and its partners in the field are looking ahead to 2018, planning to expand the program into between two and eight new camps depending on the size of the camp population.
The program aims to reach 2,500 students this year. A new phase will also integrate a protection component into the program where educators and community helpers will visit the students' families for awareness training and to offer support in sending their child to school.
As part of this new initiative, they will also inform the families about the importance of the STEM education, and work together to create solutions for and educate the family about child labor and abuse in an effort to decrease child labor and abuse in the camps.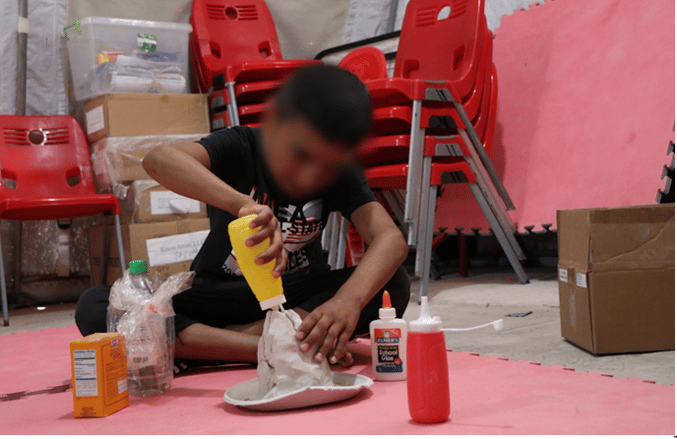 As the program continues to grow and more students become involved in science and engineering, the goal is to provide students with hands-on learning that gives them important skills, but also something intangible—hope.
"This project has a positive and inspiring impact on students and facilitators," one project coordinator said.
Karam, a student in the program explained: "After the displacement, I lived in Nashtiman camp. I was learning how to make things and the electricity and handicrafts. I will benefit from the STEM program in the future because if I will study electrical engineering, then I will remember the days that we were coming and learning. I will create and work in electricity, and I will never forget the days of efforts."