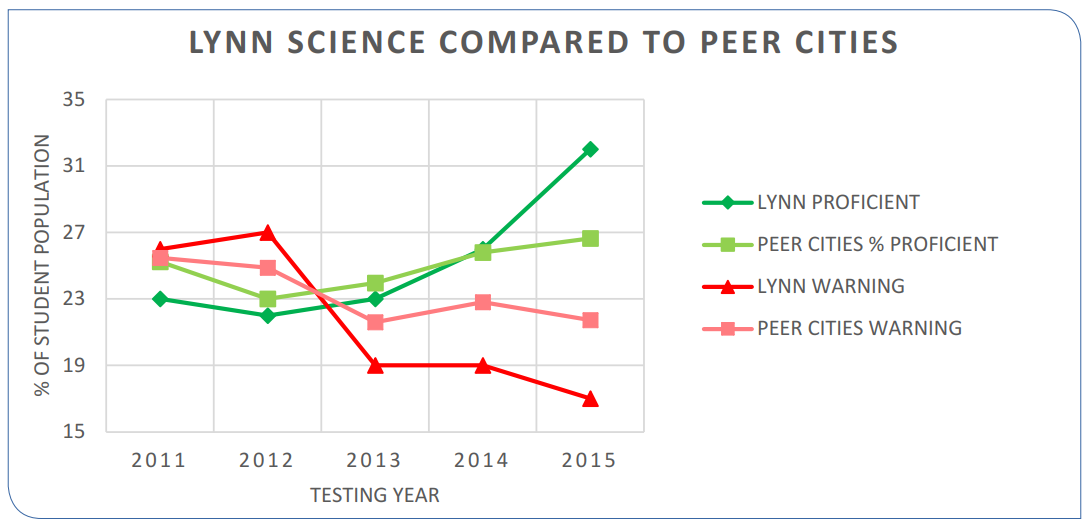 The Lynn Public School district faces all of the challenges of an urban school district serving near 20,000 students daily. Lynn is also one of a few cities nationwide that serves as a refugee relocation point for the United Nations.
Due to low student performance on state science assessments and a desire to increase student engagement and teacher resources, Lynn Public Schools began partnering with GE Aviation to pilot KnowAtom in 2009, phasing in a pilot cohort of four schools over three years.
The dramatic increases in student engagement and proficiency levels on state-level science standardized testing (Massachusetts Common Assessment Program) led the Lynn Public Schools to scale the program to half the district for test year 2012 and finally district-wide in the following school year.
Continue reading