What's the CA NGSS TIME Toolkit all about?
How can you assemble an effective and well-informed curriculum evaluation team in district?
Learn how experts and novices alike avoid common pitfalls when using the CA NGSS TIME, a toolkit for evaluating next generation instructional materials.
Join us for the 45-minute live webinar where we'll take an up-close and practical look at the 5 phases of NGSS designed curriculum implementation.
We'll explore:
Preparing adequately for CA NGSS-designed materials evaluation
Overcoming the limits of your teachers' experience with CA NGSS during pre-screen
Making sure you're paper-screening the best resources available
Dealing with known pitfalls common to the one-unit pilot process
Starting with the end in mind, how you can plan for curriculum scale-up and sustainable impact
We'll share practical tips and tools your leadership and classroom teachers can use now.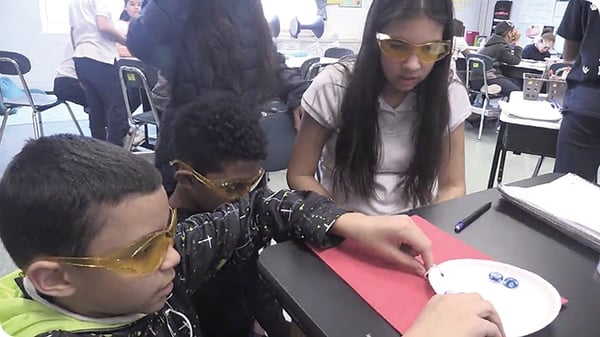 Webinar Details
When: Live Thursday, February 14 at 3pm Pacific Time
Who should watch: K-8 teacher leaders, principals, curriculum coordinators, school and district administrators, and academic support personnel
Can't Make it? Sign up for the live session anyway and get a free link to the recording available 24/7 after the live event.
Presenter(s):


Francis Vigeant, K-8 teacher and CEO KnowAtom, LLC