Switching to the Next Generation Science Standards can be a transformative or ineffective experience.
This experience is determined by school leadership communication and expectations.
In this free 45-minute webinar, you will learn how to avoid these common leadership pitfalls in your implementation:
Underestimating the shifts in teacher practices required
Underestimating the need for ongoing professional development support
Failing to engage administrators in learning about what's involved in the new standards
Focusing exclusively on a few "one-size-fits-all" professional development meetings
We'll discuss how to:
Create coherent and continuous opportunities for teacher learning.
Create time for active engagement and collaboration.
Connect to teacher's instructional practice.
Be an effective administrator when next generation science is all new to you.


Webinar Details
Who Should Attend: K-8 teacher leaders, school and district administrators, academic support personnel, and parent and community leaders
Presenter(s):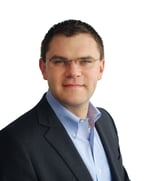 Francis Vigeant, teacher and CEO KnowAtom, LLC